VDS efforts to provide material aid in organized and systematic manner (both, temporary and permanent) to those people who need it the most.
Material aid collecting and delivery (in things, money, drugs, baby equipment and diapers, school kits, personal and household hygiene products, clothing, etc.) is directed primarily to:
Families with many children that are socially and materially endangered;
Aid to families with houses devastated in flood 2014.
VDS management for several years wish to provide aid in organized and systematic manner to families with many children. Until 2013 performance within this field was random and insufficient. During 2013 we have launched help to many-members families at the beginning of the school year.
In 2014 we started to build our data base as unique record that includes detailed and updated listing of many-members families in order to provide help to those who need it the most and in right moment. We also have in mind development of certain criteria for aid distribution. This listing is created as data base for coordinated work with other humanitarian organizations which directed its activities toward families with many children resulted as very useful tool in practical operations.
This data base with unique information of families with many children is updated due to field work information which our staff members collect during their regular visits to these families having direct insight in their life circumstances.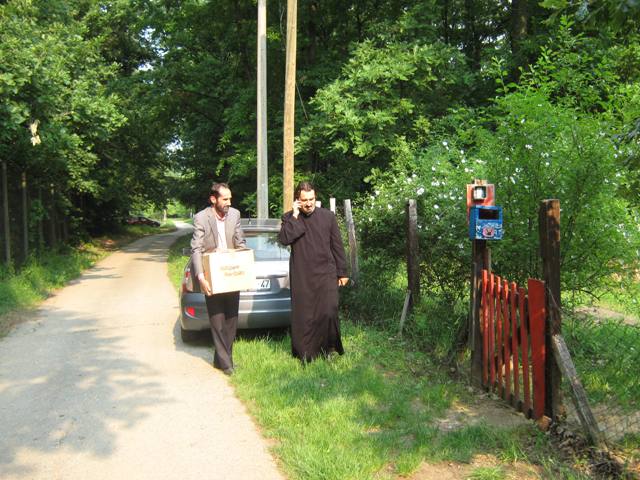 If you wish to donate (clothing, food, money) families with many children please feel free to contact us via phone number: 011 / 2182 – 776 or E-mail: sekretar@vdsspc.com

Having in mind:
There is nothing that is too little or unimportant for donation. Experience confirmed that small and continual donations (in goods, food or money) help the best in long-term activity and therefore present great deed of Christian charity.
Maybe you are not able to donate 300 kg of food or 10 packages of diapers. But if you have good second-hand jacket or new jacket, canned food or one packaging of soap / feel free to bring it here.
If everyone brings what can the God will also secure that families in need are safe.
Families in need for material means can call the following VDS phone number
011 / 2182-776 to be included in procedure for help
†