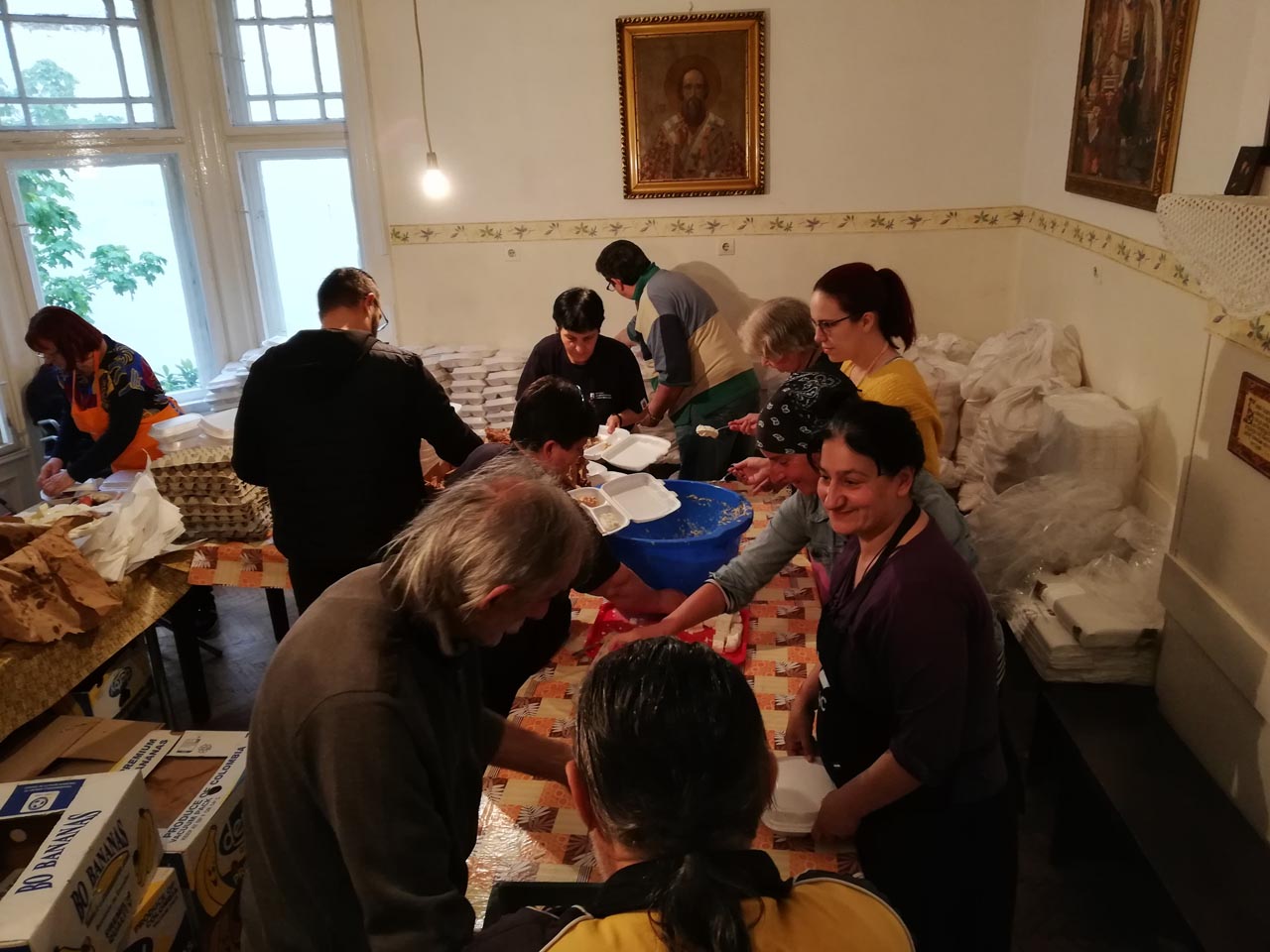 CHRIST IS RISEN! INDEED HE IS RISEN!
DIVISION OF EASTER LUNCH PACKAGES

EASTER WORD – ST. JOHN CHRYSOSTOM

… Therefore, enter into the joy of your Lord; both the first and the second, receive the salary; rich and poor, look upon one another with the others; abstainers and lazy people, respect day; you who have fasted and you who have not fasted, rejoice today! The feast is full, you shall all be rich. The calf has been fattened; Let no one go hungry; all enjoy the richness of goodness! …
Let us rejoice to the Resurrected Lord! This is called upon by the holy fathers. Leave all the worries behind us and enter into joy with the Lord. God leaves no one without His help, especially He does not forget the poorest. And this year on the very day of the Resurrection of Christ in the dining hall of the FCS in 31 Francuska Street, general division of the Easter Lunch Packages was organized. Apart from central kitchen, the packets were also delivered on the checkpoints of Belgrade churches in Žarkovo, Karaburma, Stara Bežanija and Zvezdara.
DONATION OF "OUR SERBS" FROM CHICAGO

Their active love for the Church and the Serbian people, our old friends from Chicago continued to fulfill. Humanitarian organization "Our Serbs" with its founder and president Ms Kathy Fanslow donated 300,000 dinars for Easter lunch packages. From this donation, a great deal of food supply for packages was provided.
HARD WORKING HANDS OF VOLUNTEERS
In the days of Passion Week in the Soup kitchen, a large number of volunteers gathered, and to their prayers they added works of love in preparing the Easter lunch menu. On Great Thursday, 3,200 eggs were cooked, painted and packed.
PACKING THE LUNCH PACKAGES
On Holy Saturday in the premises of the Soup kitchen it was like in an ant nest. A large number of volunteers came to prepare lunch packages for Easter. Additional 1,080 eggs provided by Ms Andjelka Spremić, were painted in the kitchen. Over 1,200 lunch packages were packed. As in the previous years, members of Belgrade Circle of Serbian Sisters headed by Ms Mila Viktorović participated in this event.
EASTER LUNCH
On the Holy and Greatest Holiday of the Holy Resurrection of Christ after the Holy Liturgy, a large number of fellow citizens gathered in the yard of FCS for division of the Easter lunch packages. Beside the priest Vladimir Marković, the packages were also shared by deacon Branislav Jocić, Bojan Udovičić, religious education teacher Nikola Čambas and a large number of volunteers.
EASTER IN THE CHAPEL OF THE CENTRAL PRISON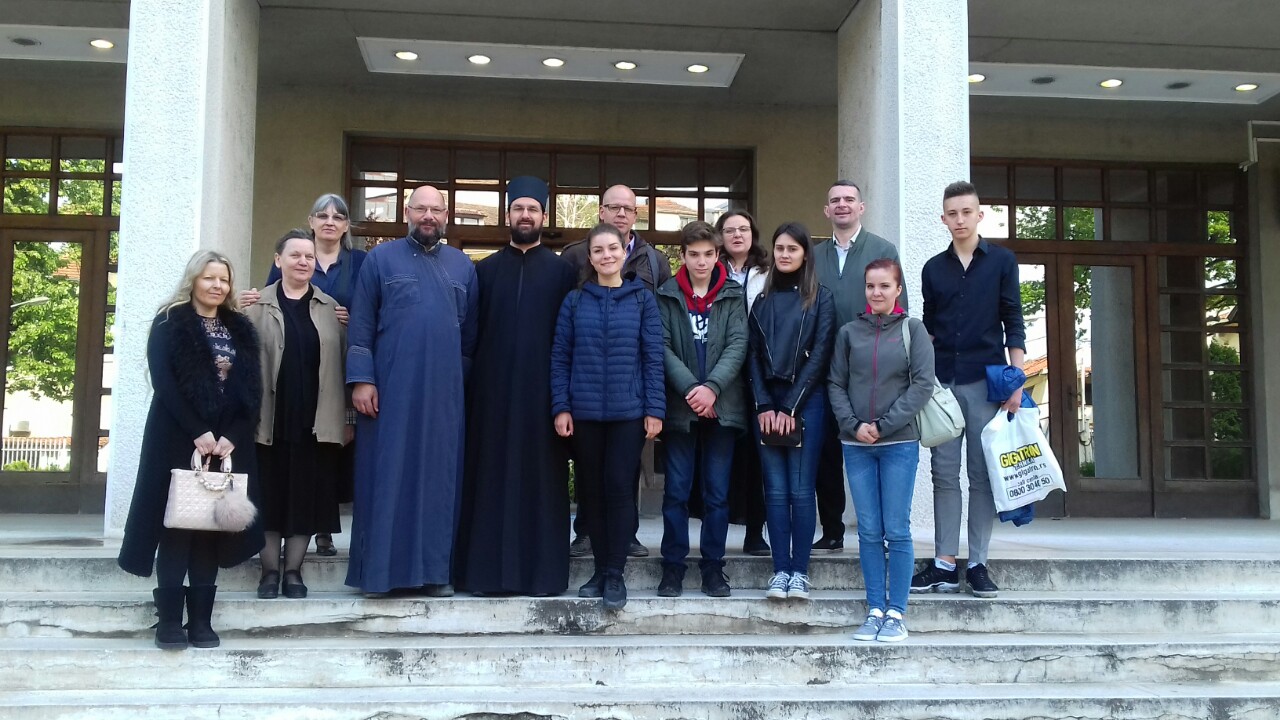 On the second day of the Easter, the FCS volunteers of the Charity section together with the dean Branislav Jocić visited the Central Prison where they took part in the Easter liturgy in the chapel, which was led by Gligorije Marković, the priest in this institution. The volunteers distributed 600 eggs to prisoners.